Transform People International is a learning and development consultancy that focuses on improving business performance through people. With employees and freelance resources based in the UK and USA, they work in more than fifty countries with an extensive client base including Hewlett Packard, Morgan Stanley, American Express, Cisco and Reuters. To operate successfully on a global basis, they depend heavily on the use of effective and reliable technology.
In late 2008, Transform People reviewed their IT support. The supplier they were using at the time was highly reactive in emergency situations, good at putting out fires but not at preventing them. What they really wanted was a more systematic, preventative approach, with proactive guidance in streamlining the IT system and identifying issues before they cause failure. Ian Mills, Managing Director, explains: "It's like having an annual health check, rather than going to your GP when you're about to die."
A timely mailshot from IT365 outlined their services, which were exactly what Transform People required, so they met to discuss needs and the project continued from there.
"We're extremely pleased with the result," says Ian Mills. "IT365 is professional, highly responsive to our needs and their technical support works well. If we're running a seminar in New York, it's critical that the technology works. We now feel confident that it will operate smoothly and, if anything does go wrong, IT365 is happy to help and fixes it quickly."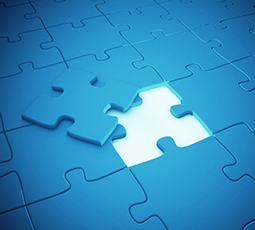 Services Provided
Supply and installation of a Microsoft Sharepoint Server

Out-of-Hours Support: 24/7, 365-day monitoring of critical system events on servers and desktops  to predict potential problems before they happen

Backup and Disaster Recovery: an automated off-site backup process for peace of mind

Product Endpoint Security: anti-virus defences to protect against network infection

Hosted Content Filtering: a security measure to filter spam and control website viewing