An ever-expanding set of cloud services to help your organisation meet its business challenges: includes analytics, computing, database, mobile, networking, storage, and web apps.
Microsoft Azure features an ever-expanding set of cloud services to help your organisation meet your business challenges. Its integrated cloud-computing services include analytics, computing, database, mobile, networking, storage, and web apps. With these services, IT developers have the freedom to build, manage, and deploy applications and solutions on a massive, global network using their preferred tools, applications, and frameworks. All this leads to moving faster, achieving more, and saving money.
Microsoft Azure
Build, test, deploy, and manage applications and services in the Cloud with Microsoft Azure. Contact us to find out more.
FEATURES & ADD-ONS
Azure Active Directory
Manage user identities and create intelligence-driven access policies to secure your resources.
Azure Backup
A simple, reliable, and cost-effective backup service that protects your on-premises and cloud-based data by backing it up securely in the cloud.
Azure ExpressRoute
Connect your datacentre directly with Azure via a private link, increasing security.
Azure Site Recovery
Replicate workloads running on physical and virtual machines (VMs) from a primary site to a secondary location. When an outage occurs at your primary site, you fail over to the secondary location and access apps from there, maintaining business continuity. After the primary location is running again, you can transfer back to it.
Azure Virtual Machines
Get the flexibility of virtualisation for a wide range of computing solutions, including development and testing, running applications, and extending your data centre.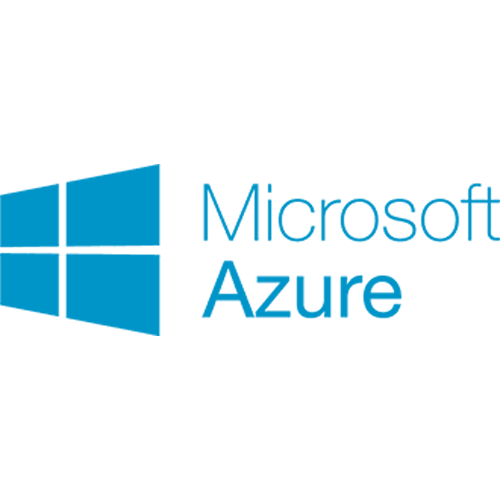 BENEFITS
Deliver apps faster
You will be able to quickly develop, deploy, and manage your enterprise, mobile, web, and Internet of Things (IoT) apps anywhere with your choice of tools, language, or framework. This will help you deliver apps and services faster, with more than 100 end-to-end services, and reduce your time to market.
Keep data safe
You'll have increased security and privacy with data protection through Azure Backup and Disaster Recovery as well as access to more comprehensive compliance coverage. All of this ensures the safety and privacy of your apps and data.
Make better decisions
Predictive analytics and valuable insights—using any amount of data at any time— will help power your strategic decisions.
Flexible cloud solutions
You can easily choose a hybrid cloud option by integrating cloud computing with your existing on-premise IT infrastructure, so you don't have to choose between your data centre and the cloud.
Seamless integration
With Azure's fully integrated delivery pipeline with source control, unit testing, integration testing, delivery, and go-live tools under one umbrella, you'll avoid problems that occur when you combine a group of products.
To learn more about how we can help you integrate Microsoft Azure into your business, give us a call on 0345 051 0600 or email enquiries@itsupport365.co.uk. We would be pleased to have a no-obligation conversation with you.
IT Support 365's ServiceDesk365 is a proactive service for managing your complete IT system – the infrastructure, network, servers and desktop PCs. It's a preventative approach to IT systems management, using a series of 'best practices' developed over years of experience.