Derrick Newman & Co is a firm of accountants and auditors which was established in Swindon in 1953.  There are four partners and a staff combining experienced accountants with bright young trainees. They provide a range of services, from business advisory to personal taxation, to more than 750 businesses in a variety of sectors.
Within the firm they have a degree of technical knowledge, but rely on a comprehensive support package from IT365 which includes: unlimited remote and telephone support in the event of problems, proactive health checking and monitoring of the system to prevent issues arising; auditing machines for hardware and software changes; and an anti-virus
programme to protect against infection.
Kevin Kibble, Partner, explains how this works. "Their technical expertise is second-to-none. IT365 use network management tools to monitor all aspects of our system automatically and remotely. The server and all computers are routinely updated a few times a week. Our computers are always up to date and standardised for best practice. The principle is that this prevents problems, rather than waiting for them to happen and then firefighting."
A key benefit of this approach is that downtime is minimised. Maintenance can be done out of working hours so business continues without disruption. Kevin remembers how it used to be in the past: if there was a problem with a computer, valuable time was lost; if the server was down, everyone had to stop work. Today, they are not even aware that that the support activities are taking place. It's all happening behind the scenes.
IT365 can also customise the network management process to suit any specific needs of a business. As an example, Derrick Newman uses a software programme called 'Iris' for accounts, tax and payroll functions. IT365 have tailored the system so that 'Iris' updates are automatically installed and users can be confident they have the latest version.
There are occasions when IT365 make site visits for project work. One partner recently acquired a new PC and needed to transfer all contents from the old hard drive. IT365 completed the installation smoothly and easily, taking away the stress and providing peace of mind for the client.
They have also set up the system to support flexible work arrangements. Kevin can access the office network when working from home, for example, or can work at the office and print documents at home. Each morning, his PC at work turns on and, each evening, it turns off – automatically.
Kevin believes that trust is an important factor in the relationship. "IT365 provide us only with services that are really useful for us. They don't try to sell us what we don't need. They are genuine, honest and easy to contact. Their support takes away all the worry from us. We don't have to think about updating or improving our IT system – they do all the work for us."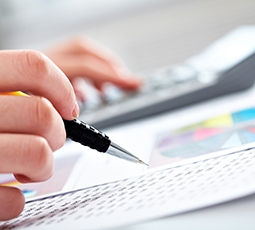 Services Provided
Unlimited remote and telephone support in the event of problems
Proactive health checking and monitoring of the system to prevent issues arising
Auditing machines for hardware and software changes
Anti-virus programme to protect against infection