VMCL is a training organisation based in Wootton Bassett, near Swindon, Wiltshire. Working with magistrates courts, they deliver training courses for the Drink Drive Rehabilitation Scheme in 120 venues across the UK.  Course administration is handled by office-based staff, who liaise with 24 tutors in the field. Reliable communication between all parties is essential to ensure that the courses run smoothly.
They chose IT365 as a business partner to support their technology needs and are delighted with the results. Janet Harry, Business Manager at VMCL, comments: "IT365 has brought us into the 21st century as far as technology is concerned. I've worked with a few IT companies but IT365 is definitely the best. They are extremely knowledgeable and helpful. Having their support has taken all the worry out of running the IT service."
Just knowing IT365 is there gives her confidence. If a machine isn't working, she phones them and the problem is fixed, remotely, in seconds. They source equipment too. Whether it's a new computer, hardware or a software upgrade, IT365 will simplify the procurement process, finding the most appropriate solution at the best price.
VoIP (Voice over Internet Protocol)
They also supported VMCL with all technological aspects of an office move. One of the most significant innovations was the provision of a VoIP (Voice over Internet Protocol) solution to replace an aging BT system. VoIP is a phone system that is hosted on the internet. All calls are billed as before, but at a greatly reduced price per call.
The VoIP solution also has a wide list of features such as individual and central voicemail and a 'follow-me' service which intercepts and connects callers to you, wherever you are.
During the office move, half the handsets were left in the old office and the other half went to the new office. When the main number rings, it can be answered from either location. The main advantage of VoIP is the reduction of call charges when in a multi-site environment.
Janet Harry says: "IT365 introduced us to the fantastic VoIP system and saved us an enormous amount of money. We used to have ten individual lines and paid rental on all of them. Now we pay rental on just two lines and call costs are lower too. The service provided by IT365 is invaluable. They are absolutely brilliant"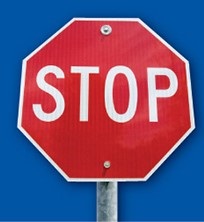 Services Provided
Unlimited remote and telephone support
Site visits
Proactive health checking
Server monitoring and alerting
Hardware and software audit reporting
Backup and disaster recovery for the server
Anti-virus security